About
Originally from Charlotte NC now living in Cleveland Ohio.
I Love Nerds & Redheads
I don't pigeon hole myself and expect not to be pigeon-holed. I don't subscribe to labels or belonging to groups. I do what I like when I like as long as no one gets hurt. I'm not really in to types and not looking for anything serious, mainly chats and friends. I pay no attention to obvious tribes of people desperately trying to look and sound the same. The more uncomfortable and out of place you look, the more chance I'll be interested. Basically I like individuals and people with their own identity. I do have a great nerdy boyfriend.
I reopened my Dj mix web site. http://djrewind.blogspot.com/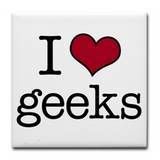 People I follow